Instagram reduces 'Daily Limit' notification time options

Alifollow Manager
It Takes 1 Minute to read this article
---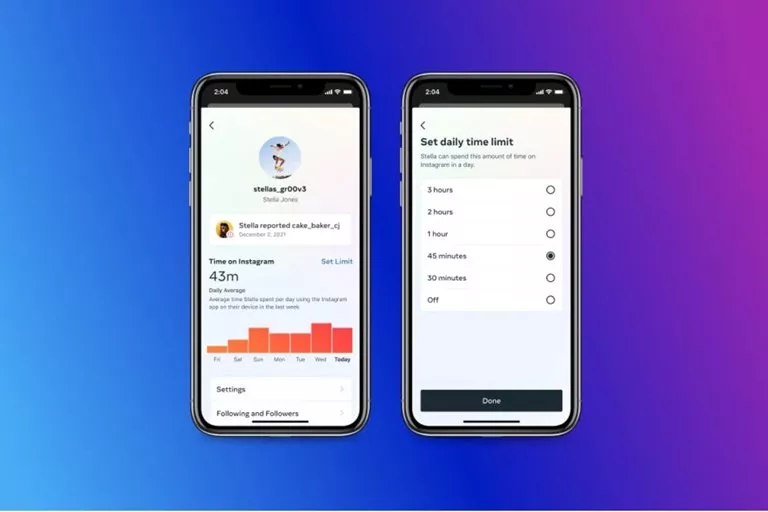 Instagram has reduced the daily limitation options on this platform, and now the minimum time limit for sending notifications has reached 30 minutes.
Instagram has updated its "daily limit" features. This option allows users to receive notifications when they are in the app for a long time. However, instead of adding more controls, the social network has reduced the time options for daily restriction announcements.
According to 9to5Mac, since the daily restriction feature was introduced in 2018, users can receive notifications about Instagram usage after 10 minutes of being in the app. As Techcrunch reports, Meta has now limited the time options available in the app, which now start at 30 minutes. The Daily Limit Settings interface has also been redesigned on Instagram to show longer time options (up to three hours) at the top of the list.
While users can still activate full-screen reminders via Take A Break after 10 minutes of using Instagram, the social network seems to have made it harder for users to reduce the time spent on their platform.
However, Instagram has announced that the purpose of this update is to make the daily restriction option easier for users. TechCrunch notes that the change came after the fourth quarter Meta 2021 earnings report, which showed the company was experiencing declining revenue. In addition, forcing users to spend more time on Instagram allows the company to display more targeted ads to users.
Fortunately, if you are an iPhone or iPad user, you can use the Screen Time feature introduced in iOS 12 to set a time limit for Instagram or any other app.
Thanks for review
Your comment has been submitted and will be displayed after approval.

Login to your account to chat with users.