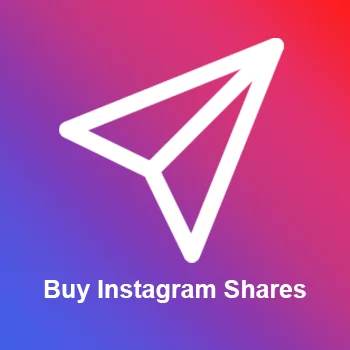 Buy Instagram Shares with
Instant Delivery
Features
Instagram Shares Features
💎Shares Quality
Have an HQ accounts
💲Shares Price
Starting at $0.2
⏳Start Time
Super Instant
⏱ Support
24/7 Online
⭐️ Guarantee
Delivery & Refund
🎯 How to buy
Secure Payment Methods
Description
Buy Instagram Shares Post
In the new Instagram algorithm, special importance is considered for post sharing. That way, the higher the share of your post, the more people your post will be displayed to. Share Post Instagram shopping service is one of the highest quality services available in Alifollow Instagram ancillary services for business accounts.
For this reason, by purchasing post sharing, you can receive likes, and followers and Share organic posts. You can buy Share Post through the Alifollow panel and thus help increase your followers and also make the page more popular.
Why is it important to buy Instagram Share posts?
Instagram is an application that is becoming more and more popular among users. In a short time, this program attracted a lot of users from all over the world. Many people use this platform to promote their business, or brand or start their own advertising business. In other words, this platform can generate revenue and increase revenue by increasing the number of followers per account.
If you have just started your activity on Instagram, you can use the Instagram post Share service to see your posts and reach your goal sooner.
Why should we buy Instagram Share posts?
If your post share is low, the chances of your posts reaching Explorer will decrease. For this reason, many people use the Instagram Share Share service to accelerate progress and visibility.
By buying Instagram Share posts, you can be seen more and grow your business. The Alifollow team has been providing various services for popular social networks for many years. For this reason, you can easily buy the Instagram post Share service with the highest quality and the most appropriate price from us.
The Alifollow team provides the conditions for your customers to worry about nothing and move faster towards your goals by purchasing services from Alifollow.
Can buying Instagram share posts be effective?
Share Post is one of the most important factors in the Instagram algorithm. In fact, the higher the Share rate of a post, the more popular the post becomes on Instagram. Because of this, the possibility of the post going to Explorer and showing it to more people increases
Usually, when working on Instagram, especially in the early days, the share rate of Instagram posts is low. As a result, the chances of going to Explorer are reduced. Of course, by purchasing Instant Share Share, you can quickly increase the share rate of your post and find your way to Explorer. Of course, keep in mind that besides Instagram post sharing, there are other important factors that you should pay attention to. For this reason, we recommend that you do not neglect the other support services available in Alifollow to take the steps to success.
Effective ways to increase Share!
We have to realize that buying Instagram Share is not the only way to increase the sharing of your post, but there are other ways and methods that you can get help from, although buying Share is much easier and will not be a hassle for you.
There are many ways to increase the share of an Instagram post, some of which we will explain to you:
Focus on generating your page content! If you can put posts on your page that look interesting to users, do not doubt that they will share them and you will see the growth of your post's share statistics.
Always encourage your followers to share your post. By sharing your post, your followers can have a very positive effect on increasing the number of Share posts and their entry into Explorer.
Increase your post every once in a while by holding a Share contest. You can see the growth of your Share page statistics by placing a Share post as one of the conditions of the contest.
Test your followers from time to time by publishing humorous and interesting content. Naturally, most of us often share humorous content; However, scientific content that seems interesting to users can also increase the share.
What is the use of Instagram Share posts?
The more shares your post has, the better your chances of reaching Explorer. In this way, you can receive organic followers, likes, and shares only by purchasing this service.
Increase story sharing on Instagram
Buy shares story
Alifollow is completing a variety of Instagram social networking services, so it has taken another step in the Instagram story section by adding a new service to increase story sharing.
How this service works is that our server accounts send the story you want to the number of people you order directly from users, and then in your story insight, you will see an increase in share, which is one of the parameters of attractiveness and usefulness of that story. is showing.
With this other service, with the help of other Alifollow capabilities in the story section, you can create a balance in the obtained statistics that you have a suitable interaction rate or engagement in the story.
---
FAQs
Frequently Asked Questions That You May Have When Buying Instagram Shares
Everyone who has a personal or business page can use this service.
Yes; To receive the Share service, the Instagram post must be a public page.
The service is done immediately after registering the order. For this reason, you can get the desired service in the shortest possible time.
No. We promise we will not ask for your password because we do not need it. We recommend that you never disclose your credit information to others to keep your account secure.
If we are unable to process your request, an immediate refund will be refunded in the same manner as the payment used at the time of purchase, and may take several hours to be credited to your account.
Conditions
please don't buy shares for the same page until the previous order is in progress.
The page must be public until the order is completed.
The post/story should not be deleted or archived.
Reviews
Thanks for review
Your comment has been submitted and will be displayed after approval.

Login to your account to chat with users.