Buy Instagram Story Views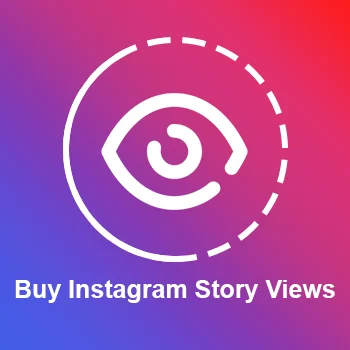 Buy Instagram Story Views
Buy Instagram Story Views with
Instant Delivery
Features
Instagram Story Views Features
Story Views Quality
Have an HQ accounts
Story Views Price
Starting at $0.15
Start Time
Super Instant
Support
24/7 Live
Guarantee
Delivery & Refund
How to buy
Secure Payments
Description
Buy Story Views (Real)
Instagram is an ideal and attractive platform for earning money. Many people make money by attracting an audience and visitors through advertising. Note that according to the new algorithm, the higher the number of Instagram story views purchased, the more your page will be visible to users.
In fact, by buying Story Views, you can easily increase your story views and find a large audience. To buy Insta Story Views, you can refer to the Alifollow panel.
Why is it important to buy a Story View?
Many people buy cheap View Stories to earn a living through advertising. Receiving a real visitor organically is a time-consuming task and requires constant activity. For this reason, people buy story visits to shorten this process and earn money.
In addition, you can increase your View stories to explore and get organic followers and views.
Why should we buy Story Views?
If your View Stories are low, you will not be able to view your posts in Explorer and you will not be able to get organic views. As a result, you can not grow your business.
Purchasing a Story View can shorten your progress and increase your chances of being seen in Explorer. In addition, buying a Story View can be a great way to attract more ads.
Alifollow team with years of activity in providing various services and services related to popular social networks can help you achieve your goals. You can get the story visit service from us with the lowest price and the highest quality.
How effective and useful is it to buy a Story Views?
People who want to introduce their business page to more people.
People who want to increase interaction in their IGTV posts.
People who want to show their posts to more people and attract more followers.
People who produce content in the form of influencers, bloggers, and...
People who post long IGTV videos, even if their other posts are good to watch, should have seen their IGTV videos and received some comments.
According to studies, long videos are less seen because the audience does not spend much time watching the videos and wants to see a post in a short time.
In this case, buying IGTV comments is recommended. If you buy comments for your long videos, many people will be encouraged to view and respond to your post due to the high number of comments.
If you want to organically increase the comments and views of your post, you will lose a lot of time and your post feedback will be less.
It is possible to buy IGTV comments at a very reasonable price on our site and you can receive them without any hassle. Also, know that doing this will not do any harm to your page and will make your post more visible.
Buy Instagram Story Visits
Enhanced Story Views
One of the things to consider when growing your Instagram page is to Use stories and tips to increase story views. Alifollow can increase the number of visitors to your story.
How this increase is and what effect it has on your page is something that we will discuss below.
Increase Instagram story traffic
What is a story and how is it effective in increasing page performance?
Instagram has several features in its program, each of which can help you increase productivity and increase the number of audiences or even improve the quality of content transmission.
Features that are optimized in new updates or new features are added to them.
A story is a short story we have for our audience.
Increase real story Views
This narrative can be a photo, a text, or a short film. In the story, you can even connect live with your audience on Instagram.
When Instagram is considered for this feature, it is currently 15 seconds, but you can put several 15-second stories on your page in a row that are active for 24 hours and others can see it. The story has a purpose. Establish a continuous and effective relationship with the audience! The effect is that posting can not have this much.
Buy Story Views
Alifollow service to increase story views
You can increase the number of views of your stories in Alifollow. This service helps you to increase the page growth path faster by increasing the story traffic.
---
FAQs
Frequently Asked Questions That You May Have When Buying Instagram Story Views
Yes, it is very safe. Our website is protected by an SSL certificate. You can safely buy the service from our website.
Yes, if you have a public profile, we can provide you with an Instagram story service.
Unfortunately, there is no way to see such a thing. You can only see who viewed your story.
No need at all! None of the services provided by us need to log in to your Instagram page and run automatically on your page.
Analyzes the people you interact with the most and determines the list based on that.
Conditions
please don't buy story views for the same page until the previous order is in progress.
The page must be public until the order is completed.
The story should not be deleted.
Reviews
Thanks for review
Your comment has been submitted and will be displayed after approval.

Login to your account to chat with users.