Instagram adds auto-subtitles to feed videos

Alifollow Manager
It Takes 1 Minute to read this article
---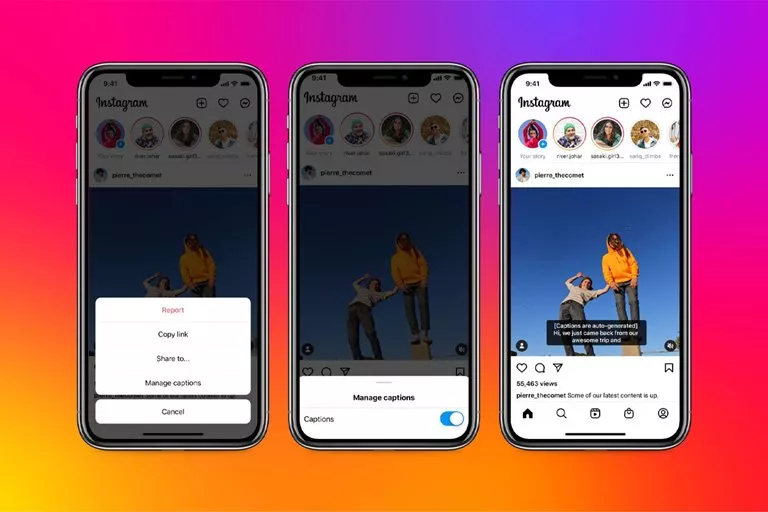 Instagram provided the ability to automatically generate subtitles for videos on this platform. This feature will be enabled by default and will add subtitles to users' videos.
Adam Mousari, the manager of Instagram, announced on Tuesday, March 31, 2015, in a tweet, that the ability to create auto-generated captions for feed videos on this social network has been added. The feature was launched in April 2021 for Instagram's main competitor platform, Tiktok. Mousri added that subtitles will be enabled for users by default.
According to the Verge, before this feature was introduced, users had to use time-consuming solutions to add subtitles to their videos manually; But this change can make the process of producing video content with subtitles easier. This feature will be useful for deaf or hard of hearing users or people who want to watch videos silently and only by reading the subtitle text.
The ability to auto-subtitle at startup will allow the user to choose the language, and it is expected that the quality of subtitle text will improve over time and with the development of artificial intelligence technology. At first, the subtitles may not be complete or of good quality; But with more users and thanks to learning artificial intelligence, their quality will improve and more languages ​​will be added.
It is not yet clear how the auto-subtitle feature will change the habits of using this platform; however, it is possible that this feature could allow the user to spend more time on this social network by providing the ability to watch Instagram videos without sound.
Thanks for review
Your comment has been submitted and will be displayed after approval.

Login to your account to chat with users.